I had to take some time to really revel in my transitions. I'm almost another year older, a college graduate, and entered a new career in a new city. Ya girl has been busy to say the least. My real new year is on my birthday so here's a little recap and the lessons I learned.
I graduated university in May and starting looking for my "big girl" job during the pandemic like the rest of the world. During that 6 month period, I started writing articles for a major online fashion magazine and flying back and forth to NYC for various fashion events. I was busy, but I was happy.
I was never worried about finances or where I'd end up because I'm a big believer in what's right for me will find me as long as I continue to move. People love to say there's no perfect job, but that's a lie. Don't listen to them because somebody shit on their dreams. I turned down multiple job opportunities during my search because they could not meet my bare minimum. I think of it like any romantic relationship. What one won't do, another one will.
Never accept someone's scraps out of fear.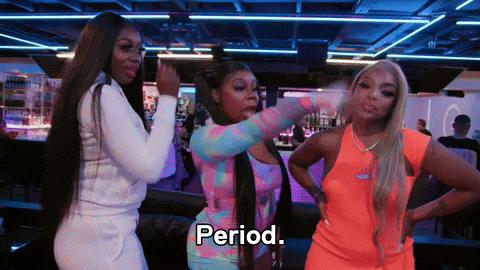 I ended up landing an opportunity to move permanently to NYC and work in fashion public relations. I packed up all my stuff and moved to the city in a weekend. I do not regret my abrupt decision and it honestly was the best thing I ever did.
Anyways, I start the new job and my red flags are waving by the third day in the office. I went back and forth with myself and family on were my expectations too high or working is actually this miserable? Turns out I wasn't crazy, but I was just not the kind of person for the position I accepted. So after about 8 days, I submitted my resignation letter. I don't have any regrets on accepting the job and moving across the country, but I definitely should have asked more questions to have avoided feeling disrespected and undervalued in the workplace.
I ended up feeling stuck in a job that wasn't conducive to my professional and mental growth. I minimized my light. I built a literal boundary of the office supplies on my desk to hide behind and not be bothered. But best believe I found my voice again and let it be known that I was not the one. If you don't let the universe know that you know how to tap into your power and are un-fuck-with-able, those demons are going to stay coming for you. The bad spirits know when you don't know how powerful you are and they come and steal bits of it from you continuously.
You'll also get spiritual confirmation when you've made the right decision because I resigned on a Saturday and by the following Friday I had a new position at a different firm. It's a Black-owned firm with majority Black luxury brands and is exactly where I wanted to be from jump. Stand ten toes down on your boundaries and have faith that the better you have prayed and meditated for is coming.